Hot Attraction

The Ranakpur Jain Temple was built during the reign of the liberal and gifted Rajput monarch Rana Kumbha in the 15th century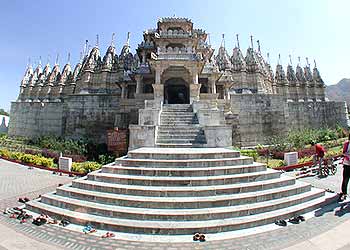 Ranakpur History
Ranakpur is named after Rana Kumbha whom Dharna Sah, a Jain businessman, approached when he had the vision of his great temple to ask for the land for its construction. Renowned for some marvelously carved Jain temples in amber stone, Ranakpur is amongst the five holiest places of the Jain community and exceptional in beauty. These temples were constructed in the AD 1439. It is located in the mountain ranges of Pali district, 39 kms. away from the Phalna railway station.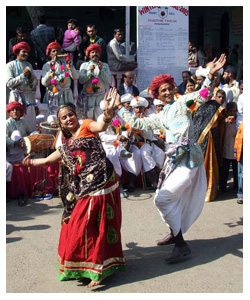 Ranakpur is reached after passing lush green valleys and streams and the heart capturing views drive away any fatigue of the journey. The Ranakpur Jain Temple were built during the reign of the liberal and gifted monarch Rana Kumbha in the 15th century. An enormous basement covers 48,000 sq. feet area. There are four subsidiary shrines, twenty four pillared halls and eligibly domes supported by over four hundred columns. The total number of columns is 1,444 all of which are intricately carved no two being alike. The artistically carved nymphs playing the flute in various dance postures at a height of 45 feet are an engrossing sight. In the assembly hall, there are two big bells weighing 108 kgs. whose sound echoes in the entire complex.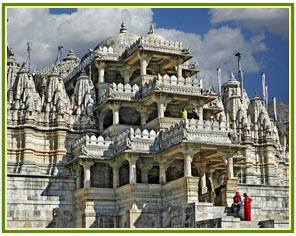 Reaching Ranakpur
By Air
Nearest airport is Udaipur

By Bus
From Udaipur (98 km)

By Train
Ajmer to Mt. Abu route, 39 kms. from Phalna.
From Udaipur it takes 5 hours by bus.