Main Attraction
Village Safaris
Rohet is famous for village safaris, which introduces its guests to local cultures and traditions. Guests are taken into homes and received with warmth and affection. Guests interact with various communities living in the area and share and understand their worlds, the Bhishnois, protectors of nature for five centuries and arguably the world's first ecologists, responsible for the survival of species such as the black-buck antelope: the semi nomadic Raika shepherds of Marwar whose brilliant crimson and marigold costumes would put modern designers to shame: as also the Paliwals and the Meghwals, the farmers and weavers.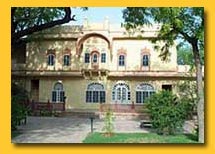 Guests witness traditional folk ceremonies signifying friendship and brotherhood and see village artisans at work creating leather articles, pottery and woven handicrafts. Besides being home to three species of antelope the Chinkara, the blue bull and the black-buck-Rohet is also a haven for bird watchers with up to two hundred domestic and migratory species.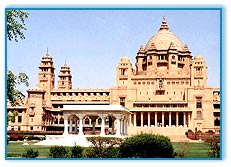 Festivals
At Rohet all the festivals are celebrated with great splendour. Special among these is the Festival of Gangaur. The celestial marriage of Shiva and Parvati. Human embodiments of the God and Goddess. Ishar and Gangaur are bedecked and displayed in traditional regalia, twenty days after the festival of Holi. Every night for 5 nights, village folk come from afar, gather for Darshan, and participate in Ghoomar, a traditional form of dance. The festival concludes with the Gangaur Mela where the two deities are taken out in ceremonial procession, and the divine marriage ceremony is performed.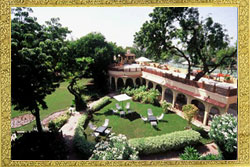 Rohet History
Rohet - the fortified desert home of the descendants of the 16th century Rathore of the Champawat clan, Thakur Dalpat Singh I. The "Jagir" (Fiefdom) of Rohet was bestowed upon him in 1622 A.D. by the Maharaja Of Jodhpur, as a mark of appreciation for his bravery in battle. Generations of valiant noble-men have built this heritage home where, notwithstanding the inroads of modernity, aristocratic values are respected. The visitor of today experiences the famed warmth of courteous Rajput hospitality.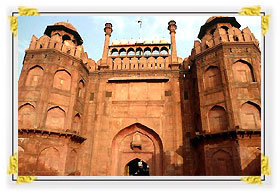 Brilliantly plumed peacocks strut about, perching themselves under finely carved stone archways and the wind whispers through the neem tree groves and bougainvilleas. Within these time weathered walls lies an oasis of landscaped gardens and flowers in bloom - your Oasis in the arid land of Marwar.
General Travel Information
Reaching Rohet
By Air
Nearest airport is Jodhpur.
By Bus
No route in the district has so far been nationalised. Rajasthan, Gujarat and M.P. Roadways and the private travel agencies operate frequent buses to major cities like Ahmadabad, Baroda, Ujjain, Bhopa, Udaipur, Jaipur , Jodhpur, Mount Abu, Bombay, Delhi etc.
By Train
Rail Nearest railway station is in Ratlam (Madhya Pradesh) (80 kms) connected with all the major cities of the country.
Getting Around
Rohet is a relatively small town and easy enough to get around on foot, but there are plenty of un-metered auto - rickshaws and cycles - rickshaws.
Tourist Places
Rohet garh
In this village , the former local ruler has converted his 350 year old manor into a heritage hotel.